Vacancy Notice – Judicial Research Assistant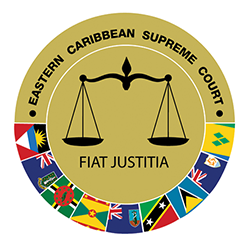 VACANCY NOTICE
Applications are invited from suitably qualified persons for appointment to the post of Judicial Research Assistant within the Eastern Caribbean Supreme Court.
JOB DESCRIPTION
JOB TITLE : Judicial Research Assistant
REPORTS TO : Chief Registrar
CLASSIFICATION : MPP 2
A. DUTIES AND TASKS
1. Reviews and summarizes evidence, procedural history, and legal issues in relation to matters before the Court and prepares bench memoranda.
2. Conducts legal research.
3. Prepares first drafts of judgments for review by Judges.
4. Reviews legal documents at the request of Judges.
5. Prepares digests and records of proceedings at sittings of the Court in Saint Lucia.
6. Reviews court documents in particular, digests and decisions for completeness of format, citations, grammar, spelling, clarity and accuracy.
7. Headnotes and proofreads judgments in preparation for their delivery.
8. Performs such other duties as may be assigned by the Chief Registrar.
B. SKILLS, KNOWLEDGE AND ABILITIES
1. Ability to proofread accurately.
2. Ability to prepare judgments for delivery.
3. Ability to review and summarize evidence, procedural history and legal issues in relation to matters before the Court.
4. Ability to conduct research for the Chief Justice and Justices of Appeal.
5. Ability to prepare digests and records of proceedings at sittings of the Court.
6. Ability to identify and analyze factual and legal issues relevant to the disposition of appeals.
7. Ability to formulate dispositions for consideration of Judges.
8. Effective oral and written communication skills.
9. In addition, the applicant must have been called to the Bar in a Commonwealth Country. The applicant should have sound working knowledge and training in Research Methods, Legal Research and Analysis, Rules of the Supreme Court and Court of Appeal Rules, Protocol and IT applications for office operations.
C. QUALIFICATIONS AND EXPERIENCE
Applicants should have the following qualifications:
A Bachelor of Laws Degree and a Legal Education Certificate or equivalent.
At least one (1) year of relevant prior working experience in a similar environment.
D. REMUNERATION
Salary will be commensurate with qualifications.
Completed employment application form, together with a cover letter, curriculum vitae (CV),two [2] written references and certified copies of documents pertaining to qualifications, should be addressed to:
The Secretary
Judicial and Legal Services Commission
Eastern Caribbean Supreme Court
2nd Floor, Heraldine Rock Building
P.O. Box 1093
The Waterfront, Castries
Saint Lucia, West Indies.
To reach him no later than Tuesday, 31st July 2018.
NB: Application forms may be downloaded at the Court's Website ( www.eccourts.org). Applications may also be submitted via email to jlsc@eccourts.org. Incomplete applications will not be considered. Unsuitable candidates will not be acknowledged. Candidates meeting the minimum qualifications and experience may not be considered for an interview. Only the candidates with the best qualifications and experience will be shortlisted for interview.
/vacancy-notice-judicial-research-assistant/