Vacancy Notice – Head, Pharmaceutical Procurement Service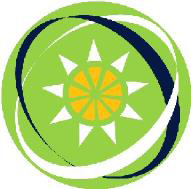 Human & Social Cluster – Castries, LC
Department
Human & Social Cluster
Employment Type
Permanent
Minimum Experience
Senior Manager/Supervisor
Head, Pharmaceutical Procurement Service
The Organisation of Eastern Caribbean States (OECS) is the inter-governmental organisation dedicated to economic harmonisation and integration, protection of human and legal rights, and the encouragement of good governance between countries and dependencies in the Eastern Caribbean. Read More…

SUMMARY

The OECS/Pharmaceutical Procurement Service was established under a 1986 Agreement as the pooled procurement agency through which OECS Member States agreed to purchase tendered pharmaceuticals and other medical products. The OECS/PPS has provided Member States with a reliable supply of safe and effective medical products by using a quality assurance program which has encompassed a restricted international tendering system coupled with post-marketing surveillance.
Applications are invited from suitably qualified nationals of Member States of the Organisation of Eastern Caribbean States (OECS) to fill the post of Head of Unit at the OECS' Pharmaceutical Procurement Service (PPS) based in Saint Lucia.

DUTIES AND RESPONSIBILITIES

More specifically, the Officer will be required to:
Contribute to the work of the Commission through operational and strategic leadership of the OECS/PPS including its finances, assets and employees.
Build and foster key relationships for the purpose of coordinating the tendering and contracting process for the joint procurement of medical products
Provide strategic direction to the OECS/PPS Policy Board and Technical Advisory Committee / Tenders Sub-Committee by coordinating annual and biennial meetings respectively
Implement decisions and recommendations emanating from the Policy Board, TAC and other meeting which fall under PPS's mandate
Coordinate, prepare and ensure timely circulation of relevant reports to the members of the OECS/PPS Policy Board, including the OECS/PPS Annual Report.
Represent the organisation in the delivery of technical assistance to institutions in the OECS Member States, especially in areas of supply chain management including procurement, inventory management, formulary services, and updates on clinical pharmacotherapy of prevalent diseases
Develop national Medicine Utilization Reviews (MURs) on chronic and other diseases, report the findings and present the recommendations to Member States
Mobilise bilateral technical cooperation through the establishment of Memorandum of Understandings (MOUs) and proposals with developmental partners, such as, Management Sciences for Health (MSH), The Caribbean Public Health Agency (CARPHA), Pan American Health Organization/World Health Organization (PAHO/WHO) and Direct Relief
Applies influence by interviewing pharmaceutical industry representatives regarding new medicine developments and emerging pharmaceutical technology
Develop and monitor Standard Bidding Documents for procurement and contracting
Work in partnership with the OECS Commission's Project Management Unit (PMU) and Finance and Accounting Unit (FAU) to prepare Annual Work Plans (AWPs) and budget
Undertake other related duties assigned by the OECS/PPS Policy Board, and the Head of the Human and Social Cluster

QUALIFICATIONS AND EXPERIENCE
The ideal candidate should have:
At least a Bachelor of Science degree in pharmacy and training in medicine supply chain management OR
Equivalent professional qualifications plus 5 years management OR Masters Degree in pharmacy and related training plus 3 years management
Minimum of ten years' working experience as a technical specialist in medical products supply chain management
Minimum 3 years in a leadership position
Working knowledge of Pharmaceutical Good Manufacturing Practice, post marketing surveillance, medicine regulation and international standards for assessing pharmaceutical suppliers
Strong written and oral communication skills;
Strong research and analytical skills
Demonstrated critical thinking and problem-solving skills.
Diplomacy skills and experience working with Ministers of Health and Senior Government Officials.
Demonstrated ability to work collaboratively and with teams with appropriate negotiation and conflict resolution skills.
Demonstrated strong analytical, reporting and presentation skills.
COMPETENCIES
Drive with Purpose and Vision
Create an Environment of Trust
Build Effective Teams
Ensure Accountability
Demonstrate Decision Quality
Communicate Effectively
TERMS OF APPOINTMENT
The position is on permanent establishment subject to satisfactory annual reviews. Salary will be commensurate with qualifications and experience and exempt from income taxes. In addition to the basic salary, the post attracts other allowances. The incumbent will be eligible for membership in the Organisation's non-contributory Group Health and Life Insurance Scheme. The successful applicant will also be eligible for membership in the group pension plan. Reasonable location expenses will be reimbursed where applicable.
Deadline for applications: July 26, 2019
Only applications under consideration will be acknowledged.
/vacancy-notice-head-pharmaceutical-procurement-service/