Tribute to His Lordship, The Hon. Justice Neville Leroy Smith 
Tribute to His Lordship, The Hon. Justice Neville Leroy Smith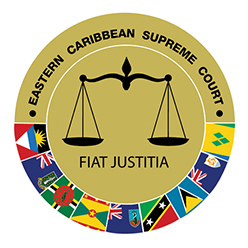 It is with deep sadness that we announce the passing of the Hon. Mr. Justice Neville Leroy Smith, retired High Court judge of the Eastern Caribbean Supreme Court.
Justice Neville Smith was born on 17th April 1936 in Barbados where he received his early education. He later studied law in the United Kingdom and qualified as a Solicitor of the Law Society of England and was also called to the Bar of England and Wales by the Honourable Society of Lincoln's Inn. Justice Smith thereafter earned a Master of Business Administration (MBA) from the University of Miami, Florida, USA.
Justice Smith started his legal career in Barbados where he worked in private practice as a Solicitor from 1961 until he was appointed to act as a Magistrate in Barbados in 1963. He subsequently served on the Windward and Leeward Islands Judicial Circuit sitting as a Magistrate in District II at Vieux Fort, Saint Lucia.
Justice Smith later joined the Public Service in the Bahamas and took up his first appointment there in 1966 as Legal Assistant in the Crown Lands Department. He then went on to serve in several other legal positions in the Public Service in the Bahamas including Crown Counsel, Acting Solicitor General, Senior Counsel and Director of Legal Affairs. In 1985 he was appointed as a Justice of the Supreme Court of the Bahamas and acted as Chief Justice of the Bahamas on several occasions between 1990 and his retirement as Senior Justice in May 1995. He had also served as a member of the Judicial and Legal Services Commission of the Bahamas from 1975.
Justice Neville Smith joined the Eastern Caribbean Supreme Court as a High Court Judge on 1st November 1994 assigned to the Territories of Montserrat and Anguilla. He was later assigned to Saint Christopher and Nevis with effect from 1st January 1997 and then to the Territory of the Virgin Islands from 1st May 2000 until his retirement from the Court on 16th April 2001.
Throughout his career, Justice Neville Smith served diligently and with integrity. He built a formidable reputation as an astute adjudicator with a no-nonsense approach to his duties. He was respected by his peers and all who appeared before him.
Justice Neville Smith was also a devout Anglican and had served for many years as a member of the Church Vestry and Senior Lay Reader. At various times in his life, he had been involved with service clubs, first Jaycees and later the Kiwanis Club in which he also served as Club President. He also served as the legal advisor to the Junior Chamber of Commerce of the West Indies.
Justice Neville Smith's contribution to the judiciary in the Commonwealth Caribbean is lauded and we will forever be grateful for his service to the Eastern Caribbean Supreme Court. On behalf of the judicial officers, management and staff of the Eastern Caribbean Supreme Court, the people of the OECS, and on my own behalf, I extend deepest condolences to his children, family, friends and loved ones. May his soul rest in peace.
Dame Janice M. Pereira, DBE, LL.D
Chief Justice
/tribute-to-his-lordship-the-hon-justice-neville-leroy-smith/