Press Release – Eastern Caribbean Supreme Court hosts Judgment Writing Training for Judicial Research Assistants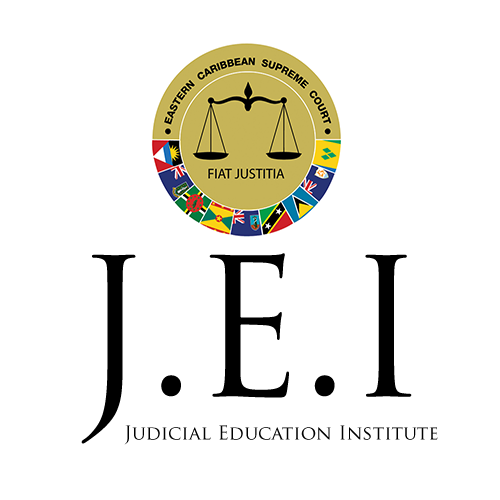 Press Release
Eastern Caribbean Supreme Court hosts Judgment Writing Training for Judicial Research Assistants 
Judicial Research Assistants (JRAs) of the Eastern Caribbean Supreme Court (ECSC) and of the High Courts of St. Lucia, Antigua and Grenada received training on judgment writing, preparation of digests and transcripts.
The two day workshop was held at the Renham Building in Castries St. Lucia on Wednesday 17th and Thursday 18th April, 2019 and was facilitated by Her Ladyship Hon. Dame Janice Pereira, Chief Justice, Justices of Appeal, Her Ladyship Justice Gertel Thom, His Lordship Justice Webster, QC (Ag.) and Mrs. Rochelle John-Charles of the Attorney General's Office.  During the brief welcome remarks, Justice Webster reminded participants that the training was not meant to reinvent the wheel but rather to "better use what you already know". 
The group of eleven participants comprised of newly appointed and experienced JRAs.
The focus of the training was to improve the quality and accuracy of court documents and to achieve this, participants were heavily engaged in practical exercises over the two days. Emphasis was placed on the essentials of good judgment writing, proper vetting of digests and utilizing quality control mechanisms in order to produce court documents which reflect a true and complete record of the court proceedings.
The participants described the capacity development training as enlightening and timely which ultimately sharpened their writing skills, under the guidance of the Justices of Appeal. The training was conducted as part of the Judicial Education Institute's (JEI) continuing education programme which seeks to provide continuous training and development to judicial officers and staff attached to the ECSC.
The JEI of the ECSC is a committee of the Office of the Chief Justice. The Institute is governed by the Chairman and the Management Committee which are appointed by the Chief Justice. To learn more about the Judicial Education Institute please visit our website at: /judicial-education-institue-history/or call us at Tel: 758-457-3600.
/press-release-eastern-caribbean-supreme-court-hosts-judgment-writing-training-for-judicial-research-assistants/