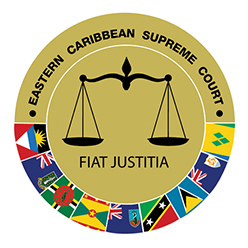 EASTERN CARIBBEAN SUPREME COURT
HEADQUARTERS
Notice on Suspension of Court Sittings
---
Please be advised that, in light of the funeral of Her Majesty Queen Elizabeth II on Monday 19th September 2022, His Lordship, the Hon. Mr. Davidson Kelvin Baptiste, Chief Justice [Ag.] has declared that as a mark of respect, all sittings of the Court of Appeal and the High Court in all Member States and Territories of the Eastern Caribbean Supreme Court, save for the Commonwealth of Dominica, are suspended for that day.
All matters listed for that day in the relevant Member States and Territories shall be re-scheduled by the court office.
Please be guided accordingly.
Dated 13th day of September, 2022.
MICHELLE JOHN-THEOBALDS
CHIEF REGISTRAR
/notice-suspension-of-court-sittings/