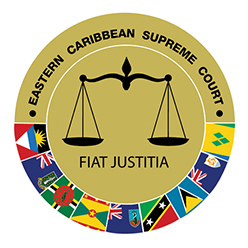 EASTERN CARIBBEAN SUPREME COURT
NOTICE
TAKE NOTICE that, in light of the passing of Her Majesty, Queen Elizabeth II, the title of Queen's Counsel (QC) changes to King's Counsel (KC) with immediate effect throughout the Member States and Territories comprising the jurisdiction of the Eastern Caribbean Supreme Court where applicable.
TAKE NOTICE that criminal proceedings and other types of court proceedings usually instituted in the name of the Queen or Regina must now be instituted in the name of the King or Rex.
Dated the 9th day of September 2022.
MICHELLE JOHN-THEOBALDS
CHIEF REGISTRAR
/notice-queens-counsel-qc-changes-to-kings-counsel-kc/