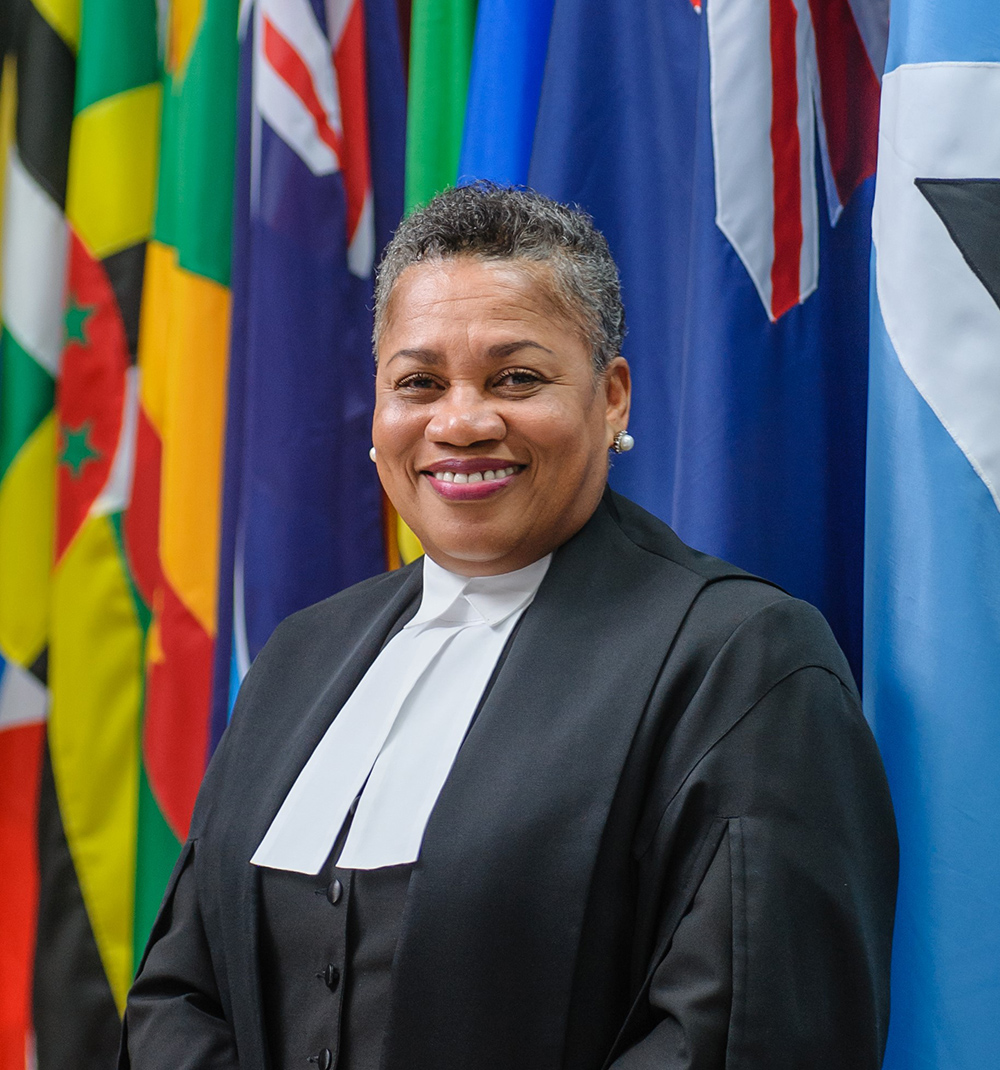 Dame Janice M. Pereira,DBE
Chief Justice, Eastern Caribbean Supreme Court
Dame Janice M. Pereira was born in Virgin Gorda, British Virgin Islands and received her primary education at the North Sound Primary School, Virgin Gorda. She graduated from the British Virgin Islands High School in 1975 and was awarded trophy as Student of the Year and Trophy in English.
She obtained her Bachelor of Laws Degree (honours) from the University of the West Indies in 1979 and her Certificate of Legal Education in 1981 from the Norman Manley Law School.  She received her Legal Internship Training with the firm Harney Westwood & Riegels, Chambers in the BVI.  Dame Janice was called the Bar in the Territory of the British Virgin Islands in 1981 and St. Christopher & Nevis in 2000.
During the period 1981 – 1984 she acted as Registrar of the Supreme Court & Registrar General of the Registry of Companies in the British Virgin Islands.  From 1984 – 1985 she held the position of Registrar, Registrar General of the Supreme Court and the Registry of Companies and International Business Companies.  She also served as an Additional Magistrate and acted as Magistrate during that period.
Between the years 1985 to 1986 she practiced as an Associate with Harney Westwood &  Riegels.  Following from 1989 to 1990 she practiced with the firm Mc. W. Todman & Co and then went on to make partner in the firm Farara George-Creque & Kerins between the years 1990 to 2003. Her concentrated areas of work were Commercial – Litigation/Non Litigation, conveyancing, Probate & Family, Corporate, and Admiralty.  During this eighteen year span, she engaged in active practice at the bar in the conduct of matters at all levels of the Court.
In September, 2003 she was appointed Judge of the Eastern Caribbean Supreme Court and was assigned to serve the Territories of Anguilla and Montserrat.  In January, 2009 Dame Janice was elevated to the position of Justice of Appeal.   In August, 2012 she was appointed to act as Chief Justice of the Eastern Caribbean Supreme Court and appointed Chief Justice on 28th September, 2012.  In May,2013 Justice Pereira was awarded Dame Commander of the Order of the British Empire by Her Majesty,  Queen Elizabeth II.
Dame Janice serves as Chairman of the Judicial & Legal Services Commission [JLSC], JLSC BVI and JLSC, Anguilla.  She is also a Member of the Regional Judicial & Legal Services Commission of the CCJ in Trinidad and member of the Cayman Islands JLSC. Dame Janice has served as Chairman and Member on numerous Boards and Committees in Anguilla, Montserrat and BVI.  She has received several awards during her career for dedicated service and contributions to the administration of Justice.