Justice Suzie d'Auvergne – Gone but Not Forgotten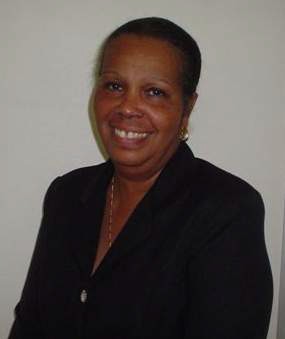 THE HON. JUSTICE SUZIE D'AUVERGNE (1942 – 2014)
The Eastern Caribbean Supreme mourns the passing of the Hon. Justice Suzie d'Auvergne who died on Monday, 18th August 2014.
Justice d'Auvergne's lifelong goal was to be a judge. In pursuit of this she attained a law degree at the University of London in 1972 and was called to the Bar on 9th January 1975. The ultimate goal was realized when she was appointed as a High Court judge of the Eastern Caribbean Supreme Court in September 1990, serving in various jurisdictions including the Territory of the Virgin Islands and her native Saint Lucia. She ably served at both levels of the judicial system, and retired as an Acting Court of Appeal Judge in December 2004.
Her contribution to jurisprudence was not limited to the region, since she was named Judge of the International Labor Organization (ILO) Administrative Tribunal on 15th June 2011. She also served as a judge of the Organization of American States (OAS) Administrative Tribunal to which she was appointed in 2009.
Prior to her elevation to the Bench, Suzie d'Auvergne served as Saint Lucia's Director of Public Prosecutions, and was the Island's first ever female Solicitor General.
In addition to actively contributing to the field of law she served on various Boards, including: Board of Governors, Sir Arthur Lewis Community College (1988 – 1990); Chair,  National Archives Authority of Saint Lucia (1995 – 2003); Chair, Rehabilitation of Offenders Board (appointed in 2009); Police Complaints Commission (appointed in 2006); Chair, Constitutional Reform Commission, established to review and amend Saint Lucia's Constitution (appointed in 2009).
In  recognition  of  her  sterling  contribution  to  society,  she  received  several awards/honors, including: Saint Lucia Medal of Honor for outstanding service to the cause of justice (2004), Papal Bene Merenti Medal (2004), and Companion of the Order of St Michael and St George (CMG) Award (2005).
To commemorate her life, a Special Sitting will be convened at the Saint Lucia High Court of Justice on Monday, 25th August 2014, 9:00 a.m.
She leaves to mourn three sisters, one brother, other relatives and friends; to whom the Hon. Chief Justice, Dame Janice Pereira, Judges, Management and Staff of the Court offer heartfelt condolences.
Her voice is stilled; but the sounds will continue to reverberate down through the corridors of time.
May her soul rest in peace!
/justice-suzie-dauvergne-gone-forgotten/