ECSC launches the Eastern Caribbean Supreme Court (ECSC) sentencing guidelines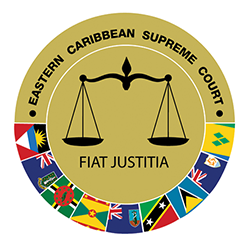 ECSC launches the Eastern Caribbean Supreme Court (ECSC) sentencing guidelines.
The Eastern Caribbean Supreme Court (ECSC), with support from the governments of the United States Embassy and the British High Commission officially launched the first set of sentencing guidelines, on Tuesday 17th September 2019 at 10:00 am in Antigua and Barbuda. The historic ceremony was streamed live via simulcast to all nine Member States and Territories of the ECSC's jurisdiction.
The launch was held to communicate the purpose of the (ECSC) sentencing guidelines to the BAR, the media and the public. Her Ladyship, the Hon. Dame Janice M. Pereira, Chief Justice highlighted that the sentencing guidelines represent the culmination of extensive work undertaken under an initiative by the Court aimed at promoting and streamlining the court's approach to sentencing across its nine-member jurisdiction. Her Ladyship, took the opportunity to underscore the key benefits of the ECSC having sentencing guidelines and the fact that these guidelines are not intended to achieve uniformity in sentences or to restrict judicial discretion. Additionally, Her Ladyship pointed out that one way of maintaining and promoting public confidence in the criminal justice system is by employing measures which demonstrate consistency of approach and providing clear reasons for sentences passed. This in turn improves and promotes transparency and engenders a level of certainty in respect of outcomes. Her Ladyship emphasized that as with any rule, practice or guideline, these will be monitored for fairness and effectiveness, and where necessary, will be subject to review and revision.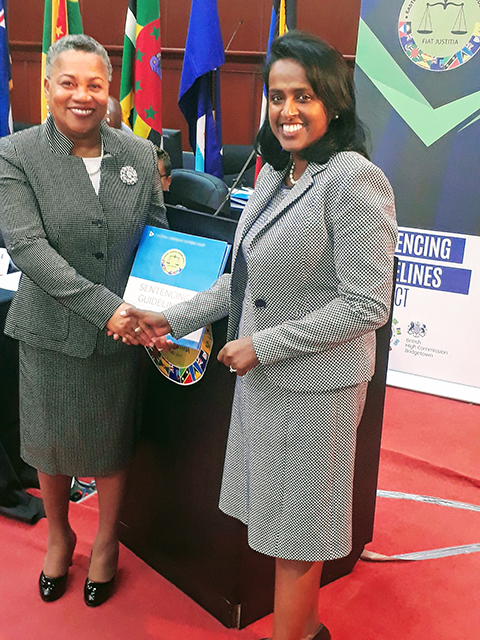 Her Ladyship expressed gratitude to members of the Sentencing Guidelines Committee, Ms. Sirah Abraham Criminal Justice Advisor for Barbados and the Eastern Caribbean, and her team and all who have contributed to the success of this project thus far. Her Ladyship expressed hope that the approach adopted will make the task of sentencing easier for judicial officers, but more importantly will lead to the production of well-reasoned sentences which can be easily understood by offenders, victims, and members of the general public.
The first set of Sentencing Guidelines is slated to come into effect for application by the Supreme Court and the Magistrates Court on 1st October, 2019.
The Eastern Caribbean Supreme Court (ECSC) was established in 1967 by the West Indies Associated States Supreme Court Order No. 223 of 1967. The ECSC is a superior court of record for the Organization of Eastern Caribbean States (OECS), including six Independent States: Antigua and Barbuda, the Commonwealth of Dominica, Grenada, St. Kitts and Nevis, Saint Lucia, St. Vincent and the Grenadines; and three British Overseas Territories: Anguilla, The Virgin Islands, and Montserrat. The Court has unlimited jurisdiction in each Member State and Territory.
To learn more about the Eastern Caribbean Supreme Court please visit our website at: www.eccourts.org or call us at Tel: 758-457-3600.
/ecsc-launches-the-eastern-caribbean-supreme-court-ecsc-sentencing-guidelines/