Eastern Caribbean Supreme Court provides Training for High Court Staff of Grenada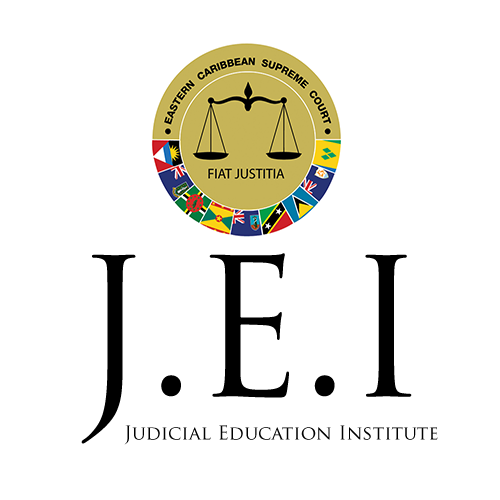 Eastern Caribbean Supreme Court Provides Training for
High Court Staff of Grenada
As part of its ongoing capacity building programme, the Eastern Caribbean Supreme Court (ECSC) through the Judicial Education Institute (J.E.I) and in collaboration with the Judicial Reform and Institutional Strengthening (JURIST) Project held two days of training for staff of the High Court of Grenada on 1st and 2nd October, 2019 at the High Court office in St. Georges, Grenada.
Staff were trained in Building Relationships with the Public through Effective Customer Service, managing High Court procedures such as the Civil Case Process, the Appeals Process and the Criminal Trial Process. The participants were also trained in the use of Video and Web Conferencing applications, Audio Recording and Filing.
The objectives of the workshop were to improve the quality of service delivered to the general public and legal fraternity, increase occupational skills and knowledge and to enhance the overall function of the court office staff.
The workshop was facilitated by an experienced team of Judicial Officers and staff who delivered their presentations through practical exercises, hands-on demonstrations and role playing. The participants which included court clerks, judges' secretaries, case managers, bailiffs and filing clerks welcomed the opportunity to exchange experiences, share challenges and learn from their counterparts and presenting Judicial Officers and staff.
The training programme for the Court Offices will assist in improving and enhancing the administrative systems of the Courts. One of the goals of the training programme is the development of manuals which will outline the various procedures to be followed by Court Office Staff in discharging their functions. These manuals or user guides will be invaluable to increasing efficiency and accountability in the Court Offices.
The JEI of the ECSC is a committee of the Office of the Chief Justice. The Institute is governed by the Chairman and the Management Committee which are appointed by the Chief Justice. To learn more about the Judicial Education Institute please visit our website at: /judicial-education-institue-history/ or call us at Tel: 758-457-3600.
/eastern-caribbean-supreme-court-provides-training-for-high-court-staff-of-grenada/