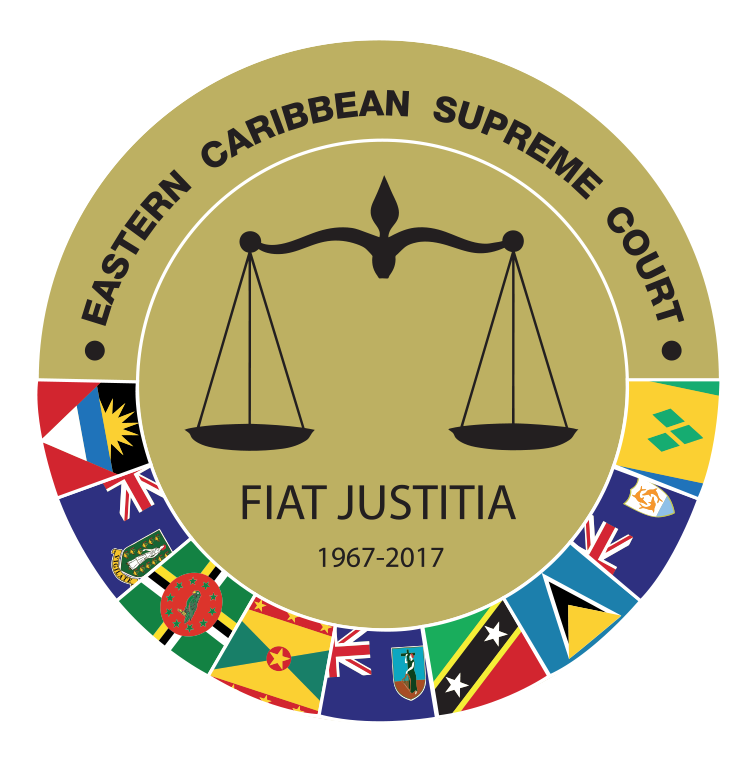 Court Overview 
Mission Statement
To serve its Member States by providing access to a system of justice that is accountable and independent, and administered by officers in a prompt, fair, efficient and effective manner.
Vision Statement
The achievement of professionalism and excellence in the timely, effective and efficient access to, and administration of a cohesive, independent and accountable system of justice for the benefit of its Member States.
Structure of the Court 
The Eastern Caribbean Supreme Court consists of two divisions, a Court of Appeal and a High Court of Justice.
The Court of Appeal is itinerant, traveling to each Member State and Territory, where it sits at various specified dates during the year to hear appeals from the decisions of the High Court and Magistrates Courts in Member States in both civil and criminal matters.
The Court of Appeal hears appeals from all subordinate courts (High Courts, Magistrates Courts and the Industrial Court in Antigua and Barbuda). Appeals from the Magistrates Courts might be heard from "any judgment, decree, sentence or order of a Magistrate in all proceedings." In respect of the High Court, the Court of Appeal has jurisdiction to hear and determine "any matter arising in any civil proceedings upon a case stated, or upon a question of law reserved by the High court or by a judge." This is, however, subject to "any power conferred in that behalf by a law in operation in that State." Subject to certain exceptions, the Court of Appeal is empowered to "hear and determine the appeal from any judgment or Order of the High Court in all civil proceedings." For the purposes of determining any issues incidental to an appeal and the remedies, execution, and enforcement of any judgment or order made thereto, the Court of Appeal is endowed with "all the powers, authority and jurisdiction of the High Court."
Each Member State has its own Court Office, which, in addition to the High Court Registry, houses the office of the local High Court judge(s). Filing in the Registries commences the proceedings in matters before the High Court in each of the nine territories and the Court of Appeal.
The trial Courts sit throughout the year. Criminal Assizes convene in each jurisdiction on specified dates.
Composition
The Eastern Caribbean Supreme Court is composed of the Chief Justice, who is the Head of the Judiciary, six (6) Justices of Appeal, High Court Judges; and High Court Masters, who are primarily responsible for procedural and interlocutory matters. The Court of Appeal judges are based at the Court's Headquarters in Castries, Saint Lucia where administrative and legal support is provided under the supervision of the Court Administrator and Chief Registrar respectively.
The High Court Judges are each assigned to, and reside in, the various Member States. The High Court Registry is headed by a legally trained Registrar who coordinates the provision of the necessary administrative and legal support for the functioning of the High Court.