The Court Mourns the Passing of Karl T. Hudson-Phillips, Legal Luminary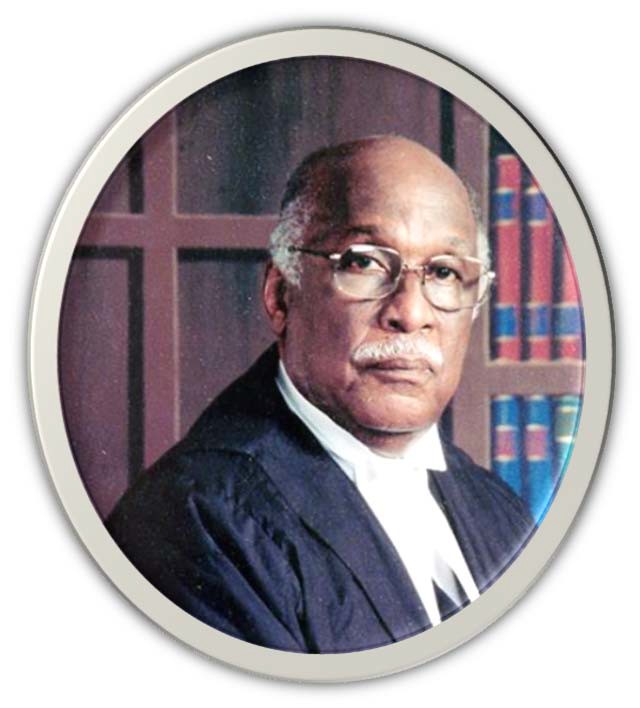 KARL T. HUDSON‐PHILLIPS, ORTT, QC (1933 – 2014)
The Hon. Chief Justice, Dame Janice M. Pereira, Judges and administrative and support staff of the Eastern Caribbean Supreme Court join the regional legal fraternity in mourning the death of Karl Terrence Hudson‐Phillips, ORTT, QC, Senior Partner of Henry Hudson‐Phillips & Co.
Trinidad and Tobago, as does Grenada, claim him as a son of the soil; but if truth be told he was a Caribbean man. His incredible legal mind endeared him to many, and by the same token gained him enemies. He had an excellent command of the English language which enabled him to put forward his legal points with succinctness.
His many impressive accomplishments included: Attorney General of Trinidad and Tobago, Lead Counsel in the murder trial of Grenadian Prime Minister Maurice Bishop and Judge of the International Criminal Court.
The silence of his voice will long reverberate in the halls of time.
Karl T. Hudson‐Phillips was born 20th April 1933 and died 16th January 2014.
May his soul rest in peace!
/court-mourns-passing-karl-t-hudson-phillips-legal-luminary/