Rt. Hon. Sir Vincent Floissac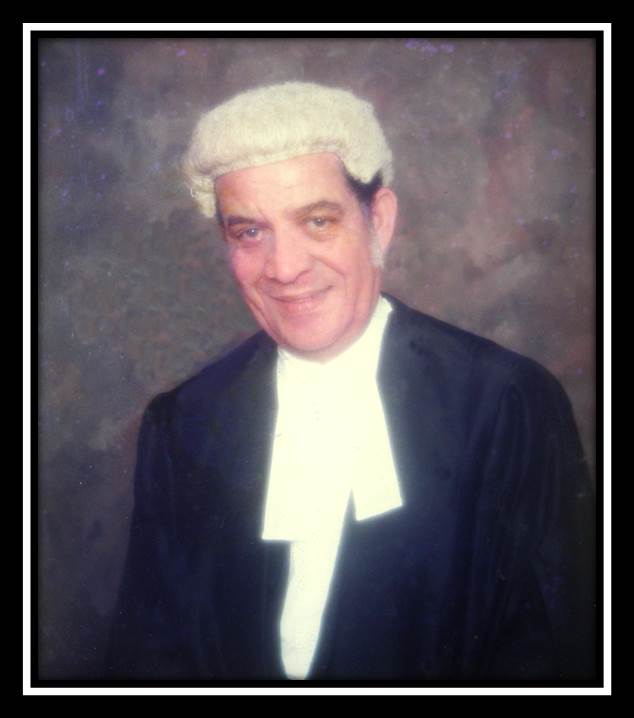 The Rt. Hon. Sir Vincent Floissac (1991 – 1996)
The Rt. Hon. Sir Vincent Floissac is a former Chief Justice and President of the Court of Appeal of the Eastern Caribbean Supreme Court, having served in that capacity from November 1991 to July 1996.
Sir Vincent was Saint Lucia's Open Island Scholarship winner in 1948. He enrolled at the University College, London University, where he obtained his LL.B degree with Honours in 1951. He then entered the Inns of Court School of Law (Gray's Inn) where he successfully completed the Bar Finals before being called to the Bar of England in 1952. He also obtained his LL.M. at London University in 1953.
Sir Vincent practiced law in the island of Saint Lucia for 37 years between 1953 and 1991.
He was a member of the Seychelles Court of Appeal between 1988 and 1991.
Sir Vincent, a former President of the Saint Lucia Bar Association, is currently an Honorary Bachelor of Gray's Inn, and has been a member of the Judicial Committee of the Privy Council since 1992.
Between 1969 and 1975, Sir Vincent was a Nominated Member and Deputy Speaker of the Saint Lucia House of Assembly. In 1979 he was installed as the First President of the Senate of Saint Lucia.
He was the Governor General's Deputy on various occasions in 1983 and 1988, and acted as Governor-General of Saint Lucia from May 1987 to October 1988.
An avid sportsman, Sir Vincent represented Saint Lucia in the sport of lawn tennis. He was also Saint Lucia's Table Tennis Champion in 1943.
For his numerous contributions to the legal profession, and his public service, Sir Vincent was awarded Silk in 1969; made a Member of the Order of the British Empire in 1973; a Commander of the Order of Saint Michael and Saint George in 1985; and awarded a Knight Bachelorhood in 1992.
Sir Vincent was married to Lady Marilyn Floissac and they were the parents of twin daughters, Heather and Brenda.
Sir Vincent died on September 25, 2010 at the age of 82 after a long battle with cancer.