Honourable Sir Lascelles Lister Robotham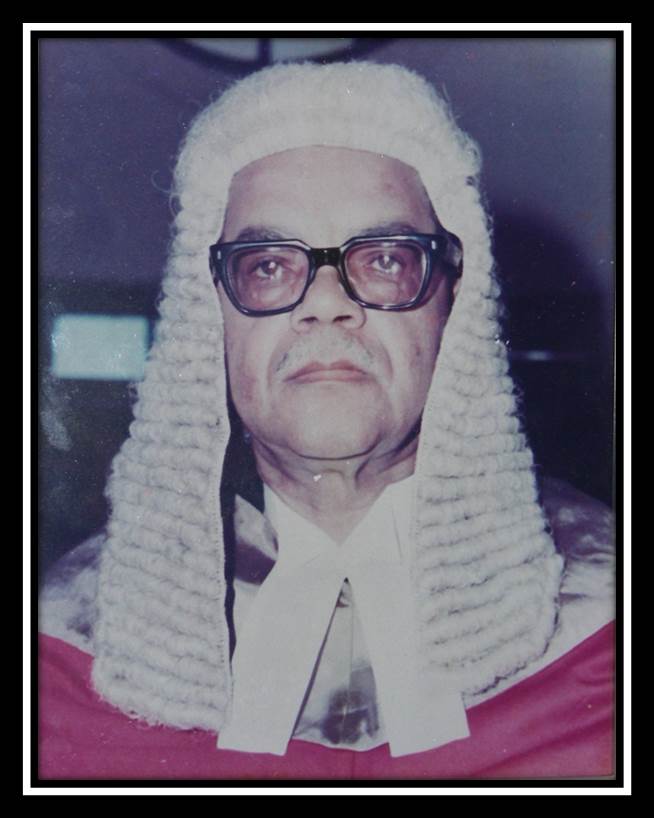 The Honourable Sir Lascelles Lister Robotham (1984 – 1991)
The Honourable Sir Lascelles Lister Robotham, a Jamaican, was born 22nd October, 1923 to Vivian Constantine Robotham and Ethline Blanche Robotham. He was educated at Calabar College in Kingston, Jamaica (1937 – 1941); and later went on to the Lincoln's Inn, London, England (1953 – 1955) where he obtained a 2nd class honours. He was called to the Bar at the Lincoln's Inn, 28th June, 1955. 
He was the holder of the post-final certificate, awarded by the Council of Legal Education, on satisfactory completion of a practical course for overseas graduates.
Having completed his course of study in London, England, he returned to his native country where he served as Crown Counsel, 1955 – 1958; Deputy Director of Public Prosecutions, 1958 – 1962; Resident Magistrate, 1962 – 1964; High Court Judge, 1964 – 1976; and Justice of Appeal, 1976 – 1979. In 1979 Sir Lascelles Robotham made the decision to continue his judicial career in the wider Caribbean, so he journeyed to the Eastern Caribbean where he first served as a High Court Judge, assigned to Antigua and Barbuda. Shortly thereafter he was appointed Justice of Appeal in 1982, and then Chief Justice in 1984, a position which he held until his retirement in 1991. 
1987 was a good year for Sir Lascelles. He was knighted by her Majesty the Queen in May, and became a Honorary Bencher of Lincoln's Inn in November.
Like most West Indian men, Sir Lascelles was an avid cricket fan. He also loved to read and do gardening. 
He was married to Gloria Angela Stiebel, and they both parented 2 children: Gordon and Rosemarie.
Sir Lascelles Robotham died 19th February 1996.