Annual Judicial Conference – May 2019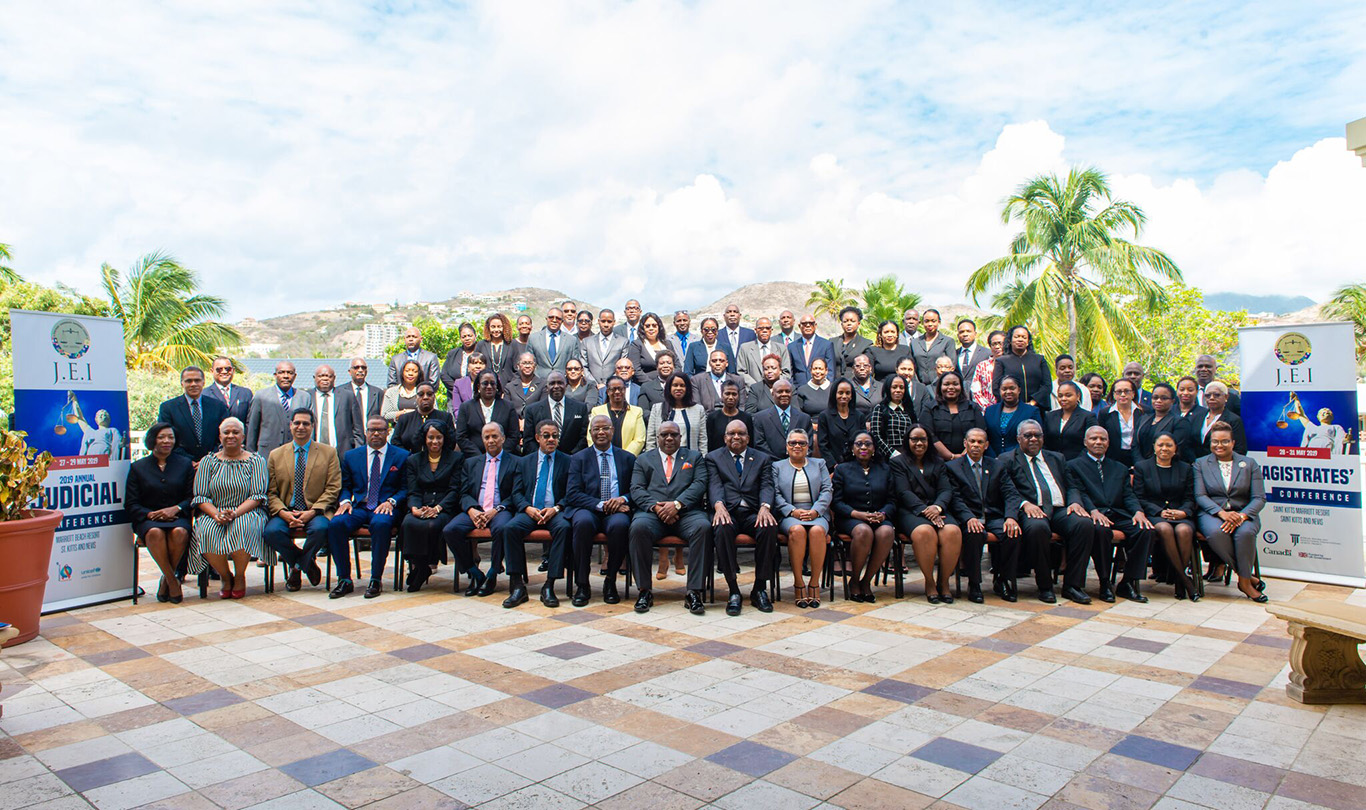 Annual Judicial Conference
May 27th – 31st, 2019
St. Kitts and Nevis
The Eastern Caribbean Supreme Court through the Judicial Education Institute (J.E.I) and in partnership with PANCAP, UNICEF, JURIST and the British High Commission hosted judges and magistrates of the Eastern Caribbean Supreme Court during its signature Annual Judicial Conference.
Judges met from 27th – 29th May while the Magistrates' conference ran concurrently from 28th – 31st May. Judges were tutored on the topics of the many roles of the CPR (the Civil Proceedings Rules 1998), Judicial Leadership and Judicial Management and the imperatives for BOTH under the CPR, Judicial Arrogance – an anathema to justice, Costs in Judicial Review Applications , Emotional Intelligence, Bias, Trust and Fairness in the Administration of Justice, Vulnerability in OECS Courts: Witnesses, Children and Unrepresented Litigants and Equality and Social Inclusion and Judicial Ethics and Judicial Independence.
Magistrates' sessions included writing of reasons, managing Goodyear Hearings in the Magistrates' Court, considering and applying Evidence of Good Character and Evidence of Bad Character, Evidence via Video Link, Expert evidence in the paper committal process and Dismissals for want of prosecution. Use of the Bench Book as a reference tool was the main focus of the magistrates' sessions.
The Annual Judicial Conference aims to broaden, sharpen and further enhance the skills of its judicial officers through continuous training in pertinent areas which impact the Court's work and the lives of citizens of the Eastern Caribbean. It presents an opportunity for networking, sharing of ideas and benefitting from collegial advice.
/annual-judicial-conference-may-2019/